Couscous With Dried Apricots and Pistachios (Vegan)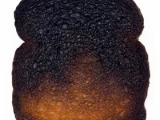 From Bon Appetit, June 1996. For an even healthier version, use whole wheat couscous instead. Accompaniment to chicken, shrimp, grilled tofu, etc. Makes a large serving ideal for your next picnic or potluck!
Directions
Combine broth, olive oil and salt in medium size saucepan. Bring to boil.
Combine the couscous, dried apricots and spices in a large serving bowl. Add the boiling water. Cover immediately and let stand until the water is absorbed; approximately 5 minutes.
Uncover couscous and fluff with fork. Cool.
Bring salad to room temperature and stir in the pistachios, green onions and basil ribbons.
Season with salt and pepper to taste.