Parsley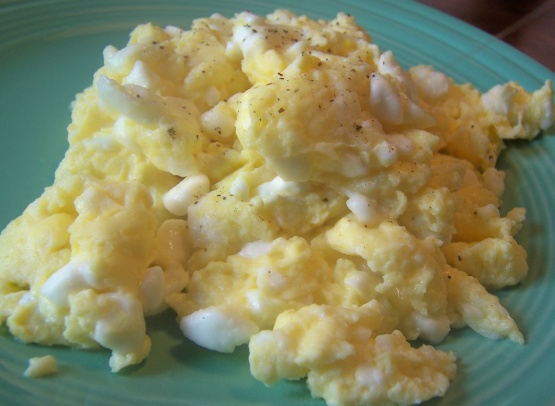 My favorite way to make scrambled eggs. The softest, lightest eggs ever.

I thought these were very good. Simple to prepare and they are quite fluffy and moist. I'd make them again for myself -but not everyone in my family cared for them as well as I did (hence the four stars).
Put eggs, cottage cheese, salt and pepper into blender.
Blend until smooth.
In a small fry pan, melt enough butter to coat bottom.
Pour eggs into fry pan.
Without stirring, gently push cooked portion to center and continue until all eggs are fully cooked but not dry.
Note: You can also just whisk all ingredients together, but cheese won't be fully integrated.