Cottage Cheese With Chives
Derf2440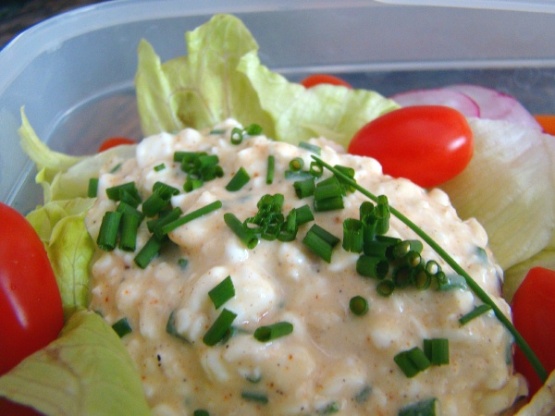 i came across this recipe and remembered my mom making her own recipe (i don't think she even used a recipe)of this when i was growing up.

It's very strange, but when I was a young girl, I hated cottage cheese. Now, I eat it very frequently and love it! I especially loved it, using your recipe, hotmomma! Thnx for posting it! Made for the French Forum Herb of the Month event. May - Chives!
Blend cottage cheese and mustard.
Peel shallot, chop finely and mix with cottage cheese blend.
Wash and dry the chives and snip them finely.
Stir a/b two-thirds of the chives into cottage cheese mixture.
Season the mixture with paprika and add salt and pepper to taste.
Sprinkle remaining chives on top.