loof751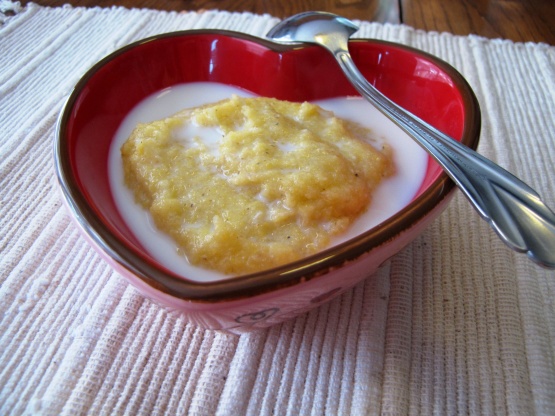 This is not the fried polenta version--you eat this in a bowl like oatmeal. Add a little milk and sugar to your taste--Mmm!
Combine 2 1/2 cup water and salt in small saucepan; bring to a boil.
Mix cornmeal with remaining water in a small bowl.
Add cornmeal mixture slowly to boiling water, stirring constantly.
Reduce heat to low; cook stirring constantly, for 5 minutes or until mixture is thickened.