Prep 10 mins
Cook 10 mins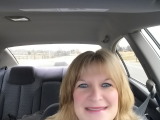 These are easy and delicious. Serve as a side or my family eats as an in between snack.
Directions
Combine corn, onion and milk with beaten egg.
In a separate bowl, combine flour, baking powder and salt.
Add corn mixture to flour mixture; stir just enough to moisten.
Drop by 1/4 cupfuls on a lightly greased griddle or iron skillet and fry on both sides until golden brown.
Most Helpful
This was a lovely, easy recipe. We had these for dinner with salads. I was expecting that these would be sort of crispy like cornbread, but as other reviewers have said they were like pancakes. I got 12 and they were very thick. I think that next time I may leave out a little corn so they spread more on the skillet and cook more evenly. Thanks for sharing!
A nice little recipe with ingredients that I already have around the house. I made this to go with country fried prok chops and greens for dinner...what a perfect combo!!! It can also be made for a breakfast meal or as a snack. My son does not like veges but I am SURE he will eat these, as they are so similar to pancakes. These have a nice smooth taste, not spicey and not bland so they will go togeher nicely with most dishes. I can see these used at potluck dinners or family get-togethers for a quick dish. Nice Job!
Nice one, Melanie. Good breakfast bulk with sugar free syrup.