Prep 25 mins
Cook 20 mins

Colcannon
Make and share this Colcannon recipe from Food.com.
566.99 g kale, washed with stems removed (can also use cabbage)
14.79 ml olive oil
473.18 ml water
566.99 g potatoes, peeled and cut into quarters
236.59 ml leek, cleaned chopped (white part only)
236.59 ml milk
0.25 ml mace, ground
salt and pepper
118.29 ml butter, melted
parsley (optional)
Directions
In a large pot, simmer the kale along with olive oil and 2 cups water for 10 minutes.
Drain kale and cool a bit before chopping it finely. Set aside and cover to keep it warm.
In a small pot, bring potatoes and water to a boil and simmer until tender.
In another small pot, simmer leeks in milk for 10 minutes; turn off heat and cover to keep warm.
Drain the potatoes and puree them into the large pot.
Add leeks with the milk, and cooked kale.
Beat with a spoon or whisk until fluffy.
Season with mace, salt and pepper.
Top with melted butter; garnish with parsley if desired.
Yields 6 servings.
Reviews
Most Helpful
We both really enjoyed this recipe as part of our Irish leg of our Voyage around the British Isles. Very traditional and very tasty. Excellent recipe and very authentic!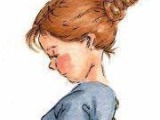 Very tasty dish! We used almond milk instead of regular milk and it came out just great! We also added Earth Balance buttery spread before serving, but not very much (and we didn't melt it). Thanks for posting!