A. Deume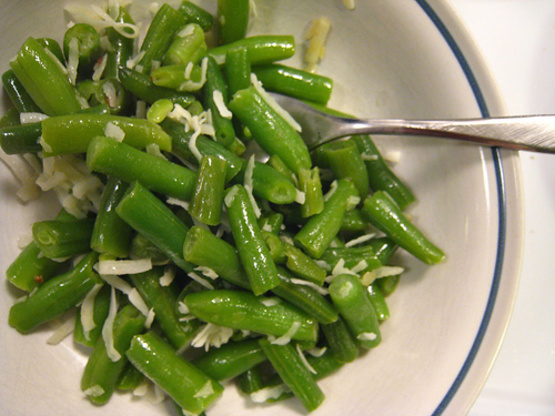 Quick, easy side dish with a subtle kick. * I originally found this recipe in Jane Kirby's Glamour's Gourmet on The Run (1987), and have since simplified it and reduced the number of ingredients (I'm a cheap college student)--but I recommend checking out the original, which includes cooking with a bay leaf and mustard seeds.
Heat oil in a medium skillet, add pepper flakes.
Sauté green beans until cooked.
Add coconut, sauté until heated (be careful not to brown).