From Splenda cookbook. (*Note: Splenda measures equally to sugar so feel free to substitute)
Directions
Mix cornstarch, Splenda and water in small saucepan
Heat over medium-high heat stirring constantly until thickens.
Set aside to cool, approximate 10 minutes.
Place orange peel, orange juice, lime juice and vinegar in blender and mix on high briefly.
Turn blender to low; drizzle oil into juice mixture.
Add starch mixture to juice mixture; briefly blend on low.
Season with salt and pepper.
Can be stored in refrigerator in covered container for up to 5 days.
Reviews
Most Helpful
Fabulous!! I absolutely love this dressing. The flavor is sooooo good with the fresh citrus. I really liked how the stovetop method thickened the whole mixture. The consistency was perfect. I'm so excited to have this dressing on my salads all week. I do wonder if using a product like Stevia would work as well as Splenda, since I have pretty much given up Splenda and exclusively use Stevia. I was afraid to try it the first time around with this recipe though! I'll try it next time, and if it works I'll update my review. As is, this is an excellent dressing and is going into my best of the best file!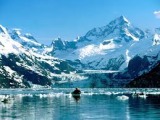 Yummo...Yummo...this dressing is fantastic. With just the perfect amount of sweet/tangy to make any salad sit up and sing. I have a salad most nights for supper, and so I'm always looking for different dressings. Thanks for this awesome recipe Azzy~ Made for PRMR.
Yum, yum, yum! I did not expect this to be so good. I used sugar, and orange muscat vinegar in place of the white wine vinegar I served it over a spring mix with crumbled soft goat cheese, toasted brazil nuts, and dried cranberries. Ridiculously good. I haven't enjoyed a salad that much in a long time. Thanks for a keeper!