Prep 15 mins
Cook 15 mins

yummy yummy ! This recipe calls for 12, but you can cut into smaller portion, just remember, you will have to adjust the cook time.
Directions
mix dough until coarse and roll into a rectangle.
Brush with butter and sprinkle with filling ingredients.
Roll up and slice.
Bake at 475 degrees for 15 minute Serve warm.
Most Helpful
I have been making these for years. My kids always thought they were a special treat, and they were! Your instructions are not very clear however. I believe the dough ingredients are the flour, sugar, baking powder, baking soda, salt, margarine and buttermilk. I would mix together the dry ingredients, cut in the margarine, then stir in the buttermilk. Mix together the brown sugar and cinnamon, sprinkle over the rolled out dough that has been brushed with the butter, sprinkle on the nuts and raisins, then proceed as above.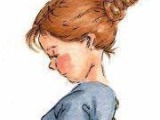 I loved these tasty little cookies. So easy to prepare and soooo good! The only things I did differently were sub. one cup whole wheat flour, no raisins, and used butter instead of margerine. I got exactly 12 from the recipe.They seem a bit dark when I took them out of the oven and I thought they were over done, but when I took a bite they were perfect! Crisp on the outside and fluffy and flaky on the inside! perfect for a lazy autumn morning!
I followed MareiAlice's directions, but one thing - How thick are they supposed to be? I wasn't sure, but I definitely came out with more than a dozen. They were very nice though. I think because mine were so thin they overcooked but they still tasted delicious. I'll try these again though, I have faith in them!