Parsley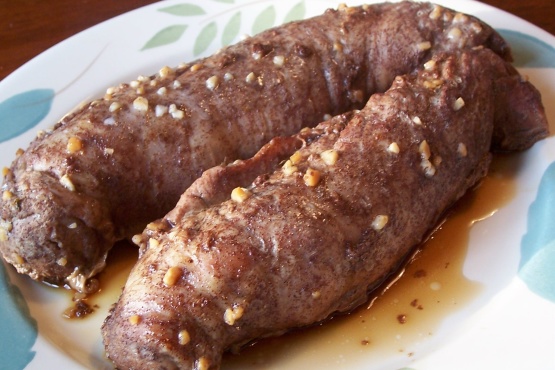 Marinated in cinnamon and brown sugar. Add this to your summer grilling menu.

Made this tonight. I quadrupled the garlic (we like garlic) and used a light white wine instead of sherry. Needless to say, this was brilliant. The smell coming off of the grill was divine it. It took all of my will power to not eat it straight off of the grill. Thanks for post!
In a large resealable plastic bag, combine the first six ingredients. Add the pork; seal bag and turn to coat. Refrigerate for 4-6 hours. Drain and discard the marinade. Grill the pork, uncovered, over medium heat for 15-20 minutes or until a meat thermometer reads 160', turning occasionally. Let stand for 5 minutes before slicing.