Xanthia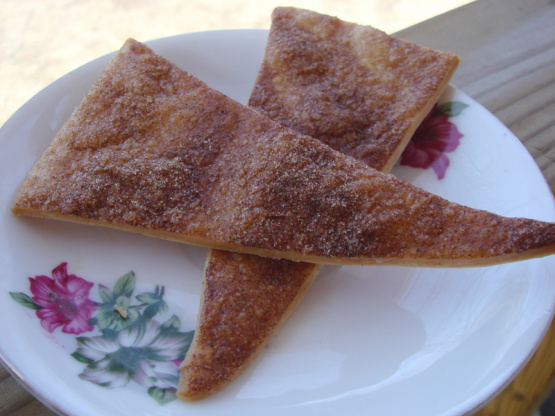 I started doing this for the kids I take care of. It was a simple snack for them and even one they could help make.

This is also what we have done with our pie crust scraps since I can remember, minus the butter, though. Just sprinkle on the cinnamon and sugar and bake, delicious. We would fight over it as kids.
Cut raw pie crusts into any desired shapes and place on greased cookie sheet.
Brush dough with butter.
Sprinkle with Sugar and cinnamon mixture.
Bake@ 350 for about 20 minutes and enjoy.