Cider-Glazed Honey Baked Ham
Deantini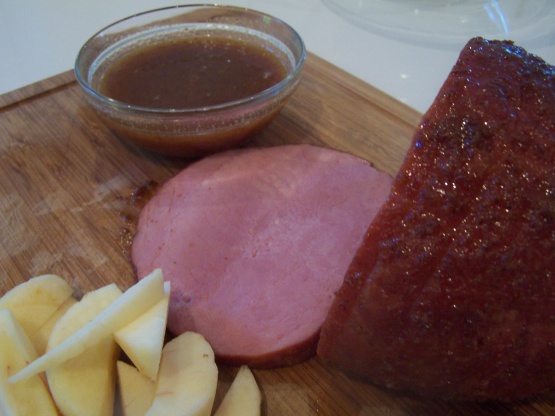 Another Land-O-Lakes recipe. This is a very easy recipe and looks really good. I haven't tried it yet, but if you do please let me know.
Heat oven to 350*F.
place ham in a 13x9 baking pan.
pour apple cider over ham.
in medium bowl stir together remaining ingredients (except apples).
spoon sauce over entire ham.
bake, basting every 15 minutes with pan juices for 60 to 70 minutes or until heated through.
serve carved ham with pan juices, garnish with apple slices.