Chunky Veggie and Barley Soup (Crock Pot)
This vegetable and barely soup is stuffed full of healthy and tasty veggies and it tastes great too. You can throw everything in the crockpot before you leave for work and have a warm, filling and healthy soup waiting for you and your hungry family. Perfect for those chilly fall and winter nights. If you wanted to keep things vegetarian you could easily use vegetable stock in place of chicken stock.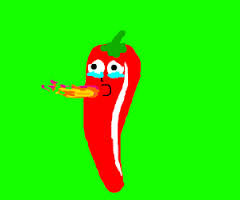 I liked all the veggies in this soup. I thought that it was done cooking after 3-3 1/2 hours on low. I stopped cooking after this amount of time so the veggies didn't disintegrate. The soup kept some of the flavor of the herbes de provence and the leeks but it could have benefited from some form of salt to bring out the flavors. I used Swanson's new Chicken Stock so the soup needs more salt even over that to carry the barley and all the veggies. Overall, had the right amount of veggies to barley to liquid and is a good crockpot recipe to play with.
Throw everything into your crockpot and cook on low for 6 to 7 hours.
The longer you cook it the thicker the soup will get as the barley.
will soak up the liquid so if you are home just keep an eye on it now.
and then to see if it is getting too thick for your liking.