Ambervim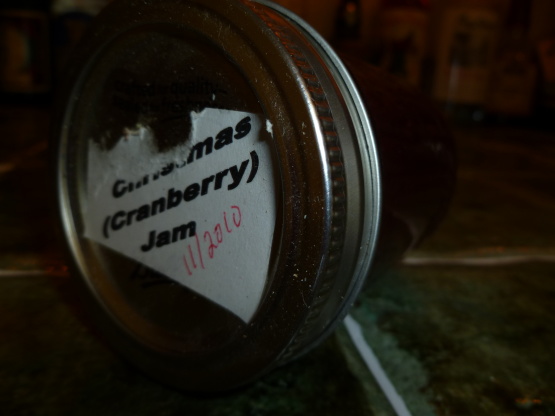 Recipe posted by request.

This turned out great! everyone loves it. It was also very easy to make. I was a little unsure becasue of the lack of pectin, but it has a great texture.
In a large saucepan combine cranberries, apples, and water.
Cook over medium high heat until apples apear translucent and cranberries pop.
Push through a food mill to remove skins, you will want 3 cups pulp.
Add the pineapple with juice, lemon juice and sugar.
Stirring constantly bring to a boil, cooking until thick and clear, around 10 minutes.
Ladle into clean hot jars.
Process in a boiling water bath 5 minutes for half pint jars.
Adjust for altitude.