Christina's Surprise Spread
CIndytc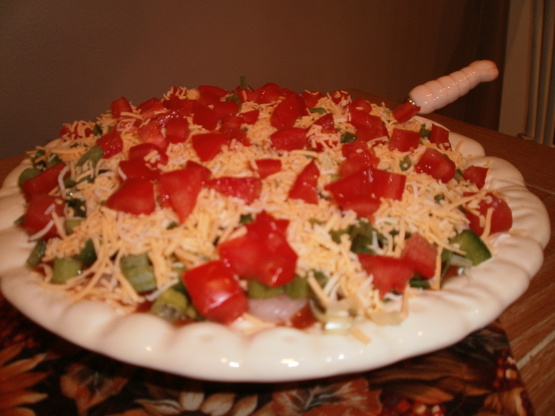 This is one of my husband's favorite appetizers.. Delicious with crackers or tortilla chips.
Mix first three ingredients.
Spread into a pie plate or onto a pizza pan.
Spread the cocktail sauce on next.
Top with green onions, shrimp, tomatoes, green peppers and cheese.
Cover and chill for at least 2 hours. Serve with crackers and chips -- Make lots it disappears fast!