Chocolate Peppermint Scones
Annacia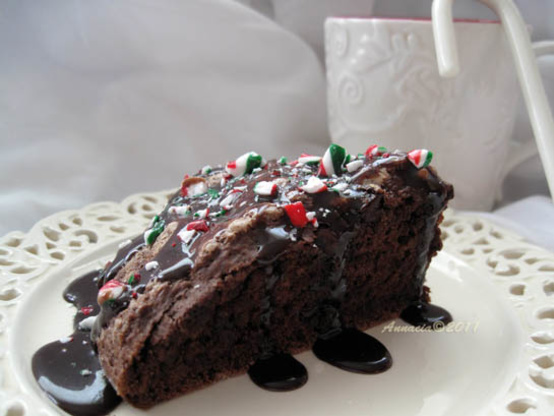 An award winning recipe from Taste of Home magazine. Perfect for the holidays!

I just LOVE peppermint so had to try this one. WOW! it is wonderful. I did have to add more milk as mine was dry but turned out great. Used my scone pan and got eight very big scones. It is rich but moist and love the bits of chocolate inside. Didn't put the melted choc. on top but would be more decadent if I had. Will do that next time.
In a large bowl, combine the first six ingredients. Cut in butter until mixture resembles coarse crumbs.
In a small bowl, whisk the yogurt, buttermilk, egg and extract; add to crumb mixture just until moistened. Stir in chocolate chips.
Turn onto a floured surface; knead 10 times.
Divide dough in half; transfer each portion to a greased baking sheet.
Pat into a 6-in. circle. Cut into six wedges, but do not separate.
Sprinkle with sugar.
Bake at 400° for 18-20 minutes or until puffed and tops are cracked.
Remove to wire racks; cool slightly.
Drizzle with melted chocolate and sprinkle with peppermint candies.
Serve warm.