Chocolate Peanut Butter Oatmeal Protein Bars
Alan J.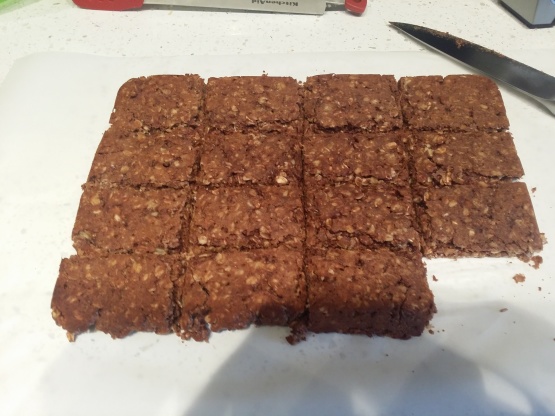 Protein bars with oats, honey, peanut butter, chocolate protein powder, cocoa powder and cinnamon.
preheat oven to 350 degrees.
Mix all ingredients together, adding water slowly until you can get it all mixed, but not too wet.
Push mixture into a 9x13 baking pan.
Bake approximately 8-10 minutes, or until mostly dry.
Let cool, and store in refrigerator. Cut into however many servings you like, based on size.