Chocolate Oatmeal Raisin Cookies
Feej3940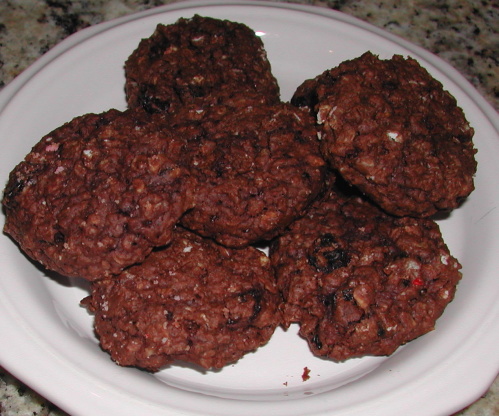 Easy and sinful; what more could you ask for?? Thanks again, Sandra Lee. Note: Do not add any other ingredients called for in the brownie mix.

The dough seemed a little dry and crumbly so I did add a splash of water. I also used chocolate chips instead of raisins which I know completely changes the cookie. But I still wanted to rate this because this was a fantastic and quick 5 ingredient recipe that turned out great!
Preheat oven to 350 degrees F.
Lightly coat baking sheets with cooking spray or line with parchment.
In a large mixing bowl, combine all ingredients with a wooden spoon.
Drop by heaping tablespoons onto prepared baking sheets. Bake until set, about 17 to 20 minutes.
Remove from oven and cool on baking sheet for 5 minutes before transferring to cooling racks.