Bobbiann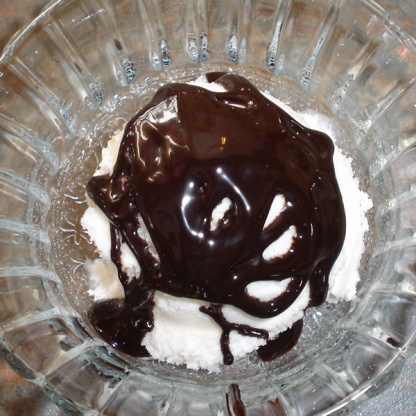 Easy and delicious basic chocolate syrup sweetened with maple syrup.

This is the simplest chocolate fudge sauce in existence, and the healthiest! I'll be making this again and again. It may be that it became fudgy rather than saucy because I reduced it to 1/4 recipe (kids are grown, hubby gets migraines from chocolate) and even 4 minutes was too long to boil, but YUM!!! Just what I wanted! ... Oh, yeah--add a touch of butter & vanilla when you remove from heat for best flavor and fudginess. :-)
In a saucepan, combine all ingredients.
Bring to a boil and simmer five minutes, stirring constantly.
Serve hot or cold over ice cream.
Store in sealed container in refrigerator.
Make chocolate milk or hot chocolate adding 1 or 2 Tbsp chocolate syrup to a glass of cold or hot milk. Stir well and serve.