Chocolate Guinness Cupcakes
This is a twist on traditional chocolate cupcakes for St. Patty's day. I combined a few recipes I found on the web, just storing it here for safe keeping!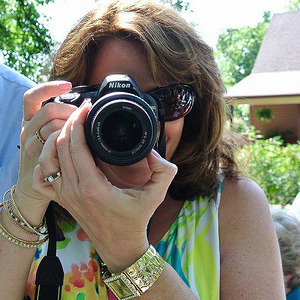 I made these for my dad for St. Patrick's Day since he loves chocolate cake as well as Guinness beer. He loved them! They are a rich and moist. The directions on the recipe are for cake not cupcakes. I baked mine for 18 minutes. The recipe makes 24 not 12. Obviously the person who posted the recipe hasn't tried it yet. We thought they tasted much better the next day when the beer flavor wasn't as strong and the chocolate was more predominate. I iced them with my favorite butter cream frosting, Recipe #261024.
Pre-heat oven to 350 degrees.
Grease a 9-inch springform pan and line with parchment paper.
In a large saucepan, combine Guinness and butter.
Place over medium-low heat until butter melts, then remove from heat. Add cocoa and sugar, and whisk to blend.
In a small bowl, combine sour cream, eggs and vanilla; mix well.
Add to Guinness mixture. Add flour and baking soda, and whisk again until smooth.
Pour into buttered pan, and bake until risen and firm, 45 minutes to one hour. Place pan on a wire rack and cool completely in pan.