Chocolate Chip Banana Cake
Keren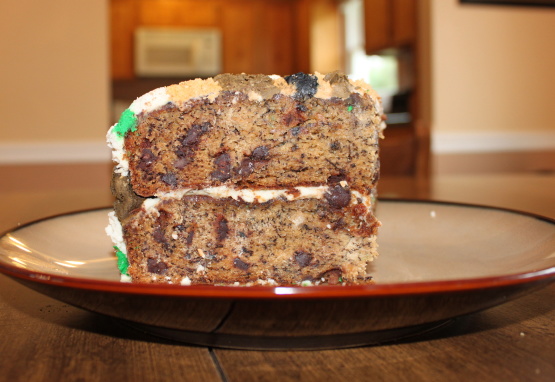 This is a real "kid pleaser" from Woman's World magazine several years back.
This cake was amazing. I made it in a 7 x 13 inch pan, mashed the banana's roughly, and added a 1/2 tsp of fresh lemon juice at the end and it came out amazing. It was slightly springy like a sponge cake when done. Next time I would reduce the sugar to 3/4 cup and leave out the chocolate chips (or use 1/4 cup mini chips) but that's just my personal preference.
Preheat oven to 350 F.
Coat 9" square pan with cooking spray; flour lightly.
Combine flour,sugar,soda and salt.
In a second bowl mash bananas; stir in oil and eggs until just combined.
Mix dry ingredients into banana mixture.
Stir in chips.
Pour batter into pan.
Bake 40 minutes or until toothpick inserted into center comes out clean.