Very refreshing and light. Great start to any meal! Melon, lime and mint- oooohhhhh so fresh and inviting! Posted for Zaar's World Tour 2005- the ingredients are popular in Australia, Asia, Mexico and the SW.
Directions
In blender or food processor blend together melon and juice until smooth.
Place in large bowl and stir in lime juice and cinnamon.
Cover and chill for at least 1 hour.
Sprinkle with mint to garnish and serve.
Most Helpful
Love it! At first taste, I thought I would compare it to a cantaloupe lotion from Bath and Body Works put into a drink. Added 2 oranges instead of orange juice.
Easy, light and refreshing. Perfect for summer! Thanks for sharing!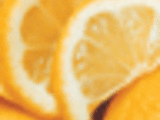 Quick and easy for sure! Even though I'm not a big fan of cinnamon, I added it anyway because I didn't want it to taste like simple blended fruit juice. Our guest liked it. I chilled it for 1 hour but I think it needs to be in the fridge longer time than that.. My husband added a few ice cubes in there and we tasted it just when it's colder but the ice was not all melted, the taste was much better in this temperature.