Chicken Rice Stove Top Dish
loof751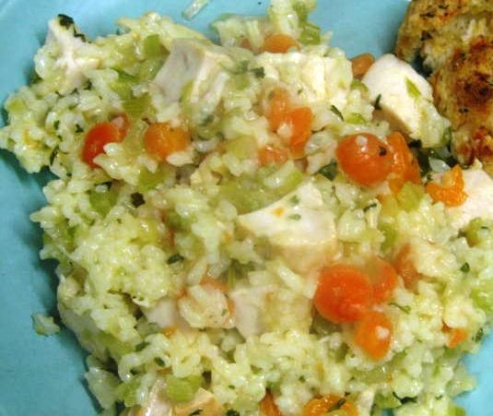 This is a small but tasty and easy recipe that uses leftover chicken. I like the fact that it does not have any canned creamed soup in it. I usually serve it in a bowl along with Red Lobster Cheddar Bay Biscuits Copycat. Enjoy:)
In a small saucepan, saute celery and onion in butter.
Add broth, carrots, rice, salt, and pepper.
Bring to a boil. Reduce heat; cover and simmer for 30 minutes. Check to see if more broth is needed after 20 minutes.
Stir in chicken and parsley.
Cover and simmer 5 to 10 minutes longer or until the rice and vegetables are tender.