Alia55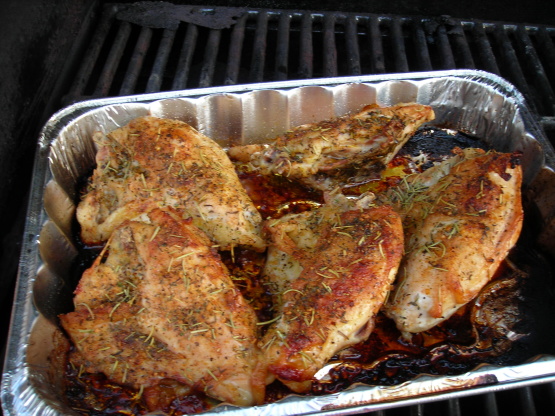 This is wonderful and tender, with just a bit of kick. In the summer I bake it on the BBQ.
Preheat oven to 425°F.
Rinse chickens and dry.
Cut chicken in half, along the breastbone.
Cut away wing tips and backs (can be used in a soup or stock later).
Arrange chicken halves in a backing pan, skin side down.
In small bowl, combine seasonings and sprinkle chicken with half the seasoning mixture.
Bake chicken covered for 30 minutes.
Remove and turn chicken skin side up, and sprinkle with the remaining seasonings.
Bake uncovered for 20 – 30 minutes
Serve each chicken portion with a lemon quarter.