Chicken Paillardes With Mustard Shallot Sauce
Prep 10 mins
Cook 20 mins
Again borrowed without permission and with no intention of return from the net - I'll be making this next week! (Update 2/9 - thanks to the reviewers, I have updated step 5 to be correct - Cheers!)
Directions
Season breasts with salt and pepper.
Melt the butter in a skillet over med-high heat. Add the chicken breasts and cook until they are lightly brown, depending on thickness anywhere from 2-5 minutes per side.
Remove the chicken to a warm platter.
Add the shallots and the thyme to the skillet and cook, stirring, until the shallot is soft and wilted.
Add the broth, vinegar, wine, Worcestershire and bring to a boil.
Stir in the tomato paste and cook until the sauce is reduced by half.
Add the cream and bring to a full boil, stir in the mustard. You should have about 3/4-cup of sauce.
Arrange the chicken breasts on a serving platter. Spoon the sauce over the meat, sprinkle with parsley and serve.
Reviews
Most Helpful
This was an excellent recipe, with a fabulous flavour, worth more than 5 stars. I made this for dinner tonight, cutting it in half as there are only two of us and we both wished I had made the full error. I knew from the other reviews to add the broth with the vinegar and wine. I will definitely make this again and plan on making it for my boss as well. Thanks so much for a great recipe!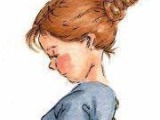 Rave reviews from the family for this simple dish. The flavour is outstanding yet it's so easy to make. Thanks Fairy Nuff for pointing out the error in the recipe, we also added the broth at step 5. This small fault couldn't detract from a wonderful recipe.

I made this recipe tonight for dinner - it was totally delicious. The chicken cooked so simply in butter was lovely and tender - the sauce was superb! I didn't see anywhere in the instructions to add the broth so I added it at step 5. I served the chicken with Hash Browns a La Francais #126438, green beans and honey-glazed carrots. Thanks for a delicious recipe Beck.