Prep 35 mins
Cook 20 mins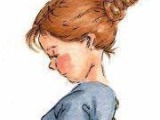 This recipe has been a longstanding family favorite. You don't have to use chicken, you can use turkey as well, and let me tell you if I didn't make these at least once with some of the leftover turkey at Christmastime, there was a very upset family! These were always a Christmas leftover MUST DO.
Directions
Heat the vegetable oil in a large skillet.
Sauté the onion and garlic until the onion begins to soften.
Stir in the chilies, tomatoes, passata, and tomato puree.
Simmer for 5 minutes and then add the diced chicken, paprika, cumin, pepper, oregano and salt to taste.
Simmer for 20 minutes longer.
Pre-heat the oven to 180*C/350*F.
Spoon a bit of the sauce on the bottom of a lightly greased flat baking dish.
Spoon some of the chicken mixture onto the centre of a tortilla and then roll up and place it in the baking dish.
Repeat with remaining chicken filling and tortillas, saving a bit of the sauce to spoon over the top.
Spoon reserved sauce over top and sprinkle with all the cheese.
Bake until the cheese melts and the enchiladas are hot and bubbly, from 15 to 20 minutes.
Top with sour cream and spring onions to serve. Delicious!
Reviews
Most Helpful
Tomato passata is like tomato paste in case you were wondering, and that's what I used. These came out so delicious and my guests and I enjoyed them very much! The spices were right on for us and I wouldn't change a thing next time I make them!
I didn't have a clue what tomato passata was, so I substituted 1 can Rotel tomatoes with green chilies instead, then used only 3 whole chilies instead of 5. The kick from the tomatoes was an added bonus in the final product! They were delicious Marie! I can see why your family likes them so much. Now I know what I can use for my leftover turkey during the holidays. It's always great to have new recipes for leftovers! I did use whole wheat flour tortillas, as we like them better than the corn. These will be enjoyed at my house for years to come!