Chicken Broccoli Cheddar Bake
Parsley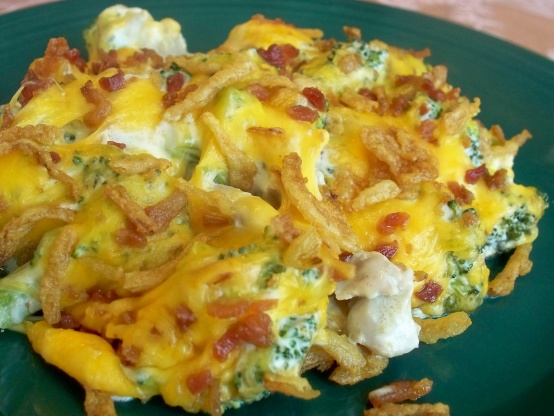 Pulled from another website and I want to make it available for my family. Sounds simple and good.
Boil and debone chicken.
Boil broccoli and drain.
Mix mayo,sour cream,and chicken stock.
Arrange shredded chicken on bottom of casserole dish, then broccoli.
Pour mayo mixture over the chicken and the broccoli.
Layer cheddar cheese and then onions and bacon.
Bake in a 350 degree oven for 25 minutes. Allow to cool for five minutes and then serve.