Chicken Breasts, Orange Stuffed
Prep 15 mins
Cook 30 mins
This recipe has been a favorite of mine for almost 30 years, & although it is messy to make, it is fairly easy and makes a great looking main dish for dinner guests. For bread crumbs I usually use a cracked wheat or winter wheat bread, dice it up and dry it out in the oven before crushing it into crumbs. The chicken breasts for this recipe should be large.
Directions
Place breast halves, one at a time, between plastic wrap & using a rolling pin or the flat side of a meat mallet, flatten each piece until it is about 1/4" thick.
Pull off the wrap & sprinkle lightly with salt & pepper, if desired.
In a small skillet, saute the onion in 1 Tbsp of butter until tender. Stir in the cubed orange, raisins, 1/4 cup of bread crumbs & thyme.
Spread each breast evenly with the orange & crumb mixture, then roll up each breast with the stuffing inside. Tuck in the ends to help seal.
Beat together the egg & milk, then dip the rolled up breasts into the egg mixture. Roll each breast carefully in the 1 cup of dry bread crumbs, & place in a baking dish with high sides. Cover loosely & refrigerate 30 minutes or until ready to bake.
Preheat oven to 425 degrees F, & bake for 30 minutes until golden brown, basking several times with the melted butter during the last 15 minutes of baking time.
Reviews
Most Helpful
What a great chicken recipe. I left the rasins out since my mother and I are not fans of them, only made two chicken breasts, and I skipped the butted to try to make this a bit healthier and it came out jut fine.

This recipe is sort of a sweet version of chicken kiev. Made as directed but we used only half the raisins called for, and it was very good. This dish makes a nice presentation and next time we might try a marmalade glaze rather than breading.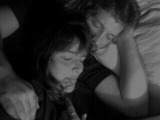 This is a really lovely recipe. As another reviewer stated, it's not as sweet as you think it might be. I've given it four stars because I wasn't overly keen on the use of raisins. They didn't quite work for me. Don't get me wrong, this was very edible, but personally I would omit the raisins in future. I thought that this would be more faffy to make than it was but really it was surprisingly easy really. I made a couple of small amendments - I used salted butter and two satsumas (all I had in). Having made it as directed I will next time try and cut down on the butter a bit. It might not work quite so well but basting in butter (while delicious) clogged my arteries just thinking about it! A fab recipe all round and definitely one to keep (with a couple of amendments for personal taste)!