Chicken and Cheese Flautas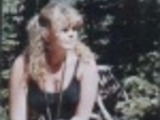 Easy after work meal. Flautas are thin, flute like tubes filled with meat and cheese which is where the name of these taste treats come from. Flauta means flute in Spanish and makes a delicious meal served with Spanish rice and refried beans topped with melted cheese.
Directions
Combine the chicken, cheese and cumin in a small bowl.
Place about 1/4 of the chicken mixture on each tortilla.
Top with 1 tablespoon salsa.
Roll tightly and secure with a toothpick; brush with oil.
Cook filled tortillas over medium heat in a 10 inch skillet 4 to 6 minutes, turning occasionally until filling is hot and tortillas are toasted.
Remove toothpicks and serve with guacamole and sour cream if desired.
Most Helpful
I liked these, but I think that paying more attention to how the chicken is prepared would have made it much better. I baked chicken breasts and shredded the meat. That preparation seemd to really be lacking in the flavor department. Maybe sprinkling a little spice on them and then sauteing until golden brown would have given me that extra flavor I was looking for. I do really like the the rolled up and stuffed tortilla crisped up in the saute pan.
What a great way to use up leftover chicken. Too easy. I burnt mine because I was trying to cook and chase a toddler at the same time! LOL. They were still yummy.

I need to give props to "Oven flautas" from this site beacause I used some of the seasoning ideas from it! (chili powder, oregano, more cumin, garlic powder-gave it a nice kick!) I used taco sauce for the salsa, low fat cheese & a whole wheat tortilla. I cooked this in the skillet (my first time; usually I pop it in the oven!). It worked great but I should have cooked it longer to really get it crispy but I was distracted with other food preps & was afraid of burning it! Next time I will watch it closer :-). I was craving those resturant type flautas & this was a nice substitute; thank u for sharing.