Chicken and Cheese Flautas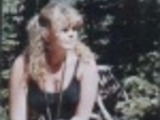 Easy after work meal. Flautas are thin, flute like tubes filled with meat and cheese which is where the name of these taste treats come from. Flauta means flute in Spanish and makes a delicious meal served with Spanish rice and refried beans topped with melted cheese.
Directions
Combine the chicken, cheese and cumin in a small bowl.
Place about 1/4 of the chicken mixture on each tortilla.
Top with 1 tablespoon salsa.
Roll tightly and secure with a toothpick; brush with oil.
Cook filled tortillas over medium heat in a 10 inch skillet 4 to 6 minutes, turning occasionally until filling is hot and tortillas are toasted.
Remove toothpicks and serve with guacamole and sour cream if desired.