Chewy Double Chocolate Chip Cookies
FunWorld123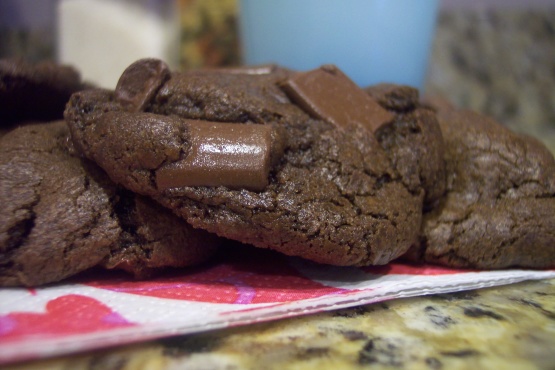 I got this recipe from my best friend, and we sat down and ate quite a few. You can not stop at one, they are very chocolaty and additive. YUMMY!

I followed the recipe using butter instead of margarine. I ended up with flat, wet cookies. Some of the worst cookies I've ever made. Surprised no one had this issue. I never cook with margarine. Is that what makes the difference?
Cream together the butter, sugar, then add the eggs and vanilla.
Blend in the cocoa and add baking soda, salt and blend well.
Add the flour into the creamed mixture and fold in the chocolate chips.
Bake at 350° for 8-9 minutes.