Cheesy Potatoes With Smoked Sausage
katew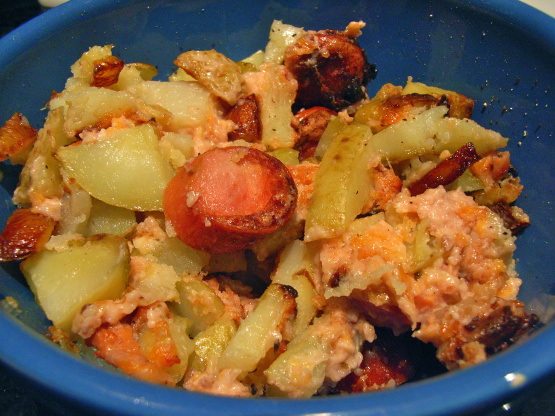 I found this on a card at the grocery store and wanted to post for safekeeping. It sounds a lot like Cracker Barrel hash brown casserole with a bit of meat to make it a meal! Decadent and yummy!! I am making a few adjustments based on our preferences, but will put the original recipe in parentheses.

This was an easy meal and turned out great! The flavors blended well. I will definitely make again. Thanks for posting!
Preheat oven to 350.
Lightly spray a 13 x 9 inch pan with cooking spray.
Cut sausage into 1/2" cubes.
Combine all ingredients in a large bowl. Spread evenly in prepared pan.
Bake 40-45 minutes, or until lightly browned. Let stand 5 minutes before serving.