Catnip46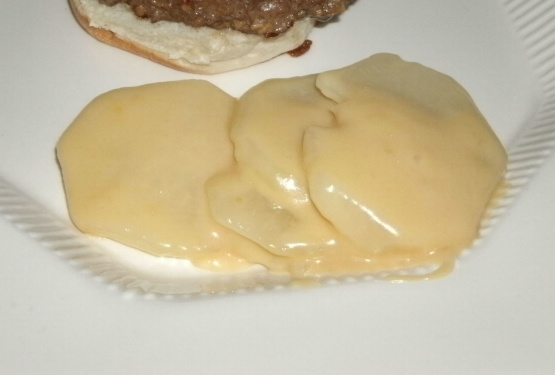 This is a Good Housekeeping recipe and is posted by request. I've never made it so let me know.

An Adventurous Alaskan gardener. Always have used this veggie raw. Needed a new use. Great recipe. I did not have the cheese listed and used Mexican American. Tasty. <br/>Find that the tops are just as edible and will try those next. <br/>P.S. My dog is a lover also. Transform your table and add a new veggie.
In a 2 quart saucepan over medium heat, in 1 inch of boiling water heat kohlrabi and salt to boiling.
Reduce heat to low, cover and simmer for 30 minutes.
Drain.
Meanwhile in a 3 quart saucepan over low heat, into hot butter, stir flour until smooth.
Gradually add undiluted chicken broth and cook, stirring constantly, until mixture is thickened.
Remove from heat and stir in cheese until melted and smooth.
Add kohlrabi and cook until heated through.
Sprinkle with the mixture with allspice, then garnish with the chopped parsley.