One of my favorite side dish at a local BBQ joint. Goes great with everything and is simple to make. Enjoy
Directions
Preheat oven to 350°F.
In a large Dutch oven over medium heat, add butter. After butter has melted, add onions and garlic. Cook until onions have no color and are soft.
Sprinkle flour over cooked onions and cook for one minute more. Add milk all at once and add lemon juice, stirring constantly till slightly thickened.
Add cheese a little bit at a time stirring constantly until melted.
Remove from heat and add ham and corn. Salt and pepper to taste.
Transfer to a casserole dish and bake for 45 minutes. Let cool five minutes before serving.
Most Helpful
A little too cheesy for us. It was good and had a good taste. I made this as a side dish for Thanksgiving but think it might be better as a main dish instead of a side item.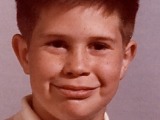 This is really delicious. It's ALMOST too much cheese, but we couldn't get enough of it. My main dish didn't turn out, so we ate this as the main dish for dinner, and we were all satisfied.