Chalko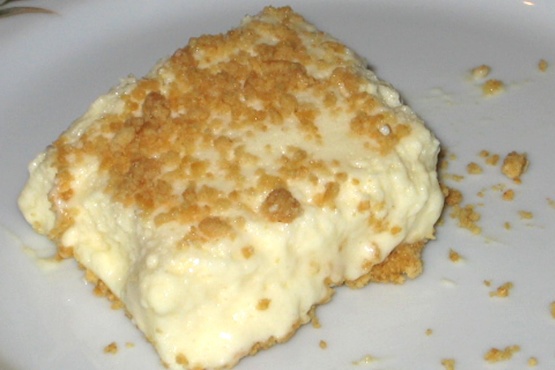 This is a light and fluffy version of cheesecake. The recipe came from my grandmother, and until I was about 15 I thought that this is what cheesecake was! I still much prefer it to its heavier counterpart, and everyone I have ever shared it with loves it. I included the time it takes to set in the "cooking" time.
To make crust, mix butter and graham crackers together and press into 9 x 13 pan. Place in fridge to set.
In large bowl, pour evaporated milk, set in freezer to chill. It will be ready to whip when a line of ice surrounds the edge.
Soften cream cheese and cream together with sugar and vanilla.
Dissolve Jello with water; cool.
Add to the cream cheese mixture and mix well.
Beat the chilled evaporated milk until it is fluffy.
Fold in cream cheese mixture.
Pour over graham cracker crust.
Refrigerate until set. I usually make the night before and refrigerate overnight.