Prep 10 mins
Cook 35 mins

Just right for cool weather. This has a wonderful cheesy flavor.
Directions
On med heat cook and stir butter, celery, carrot and onion for 10 minutes (do not brown).
Add water and boullion, stir until boullion is dissolved.
Bring to a boil.
Cover and simmer for 20 minutes.
Stir in mashed potatoes; slowly add milk and cheese, stiring constantly, heat through, (do not boil).
Enjoy!
Reviews
Most Helpful
This was delicious!! Very rich and tasty. I made it exactly as the recipe specified, except I cut the quantities in half since there are only two of us. We polished it off and enjoyed every mouthfull. I will definitely be making this again. Thanks for the great recipe!!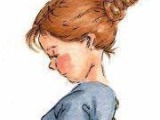 This was great and super easy to make. My daughter and her best friend loved it. I added garlic and topped it with cooked crispy bacon and extra cheese. Thanks so much for posting.

We loved this soup. I served it to company last night, and it is now one of my guests new favorite soup! I warmed up a bowl of it for lunch today & it is just as good the 2nd day as the first. I made a couple of minor changes to it, subbed sweet bell pepper for the onion as I don't like onion, and used slightly less of the veggies. I used half & half instead of milk & chicken broth for the water & bouillon cubes. I did zap it in the blender to puree the veggies so it was nice and smooth. I garnished it with some nice crispy turkey bacon bits & a sprinkle of smoked paprika. Thanks so much for posting this MizzNezz, I will be making it again very soon.