Cheddar Bay Biscuits (Red Lobster)
Prep 10 mins
Cook 10 mins

From a local TV Cookbook called "KCTS Chefs 2004". This was sent in by the "Culinary Manager" at a Red Lobster Restaurant. There is no MILK in the recipe like a lot of the copy cat recipe ask for.
Directions
Mix ingredients in the order shown. (For biscuits).
Do not over mix, which causes biscuits to be tough.
Drop biscuits onto a nonstick cookie sheet.
Bake in a preheated 375 degree oven until golden brown, 15 to 20 minutes.
Prepare garlic bread topping by mixing ingredients together.
After cooking biscuits dab each one with the topping using a pastry brush and serve.
Most Helpful
Cheddar Bay biscuits rule! There are many versions and we love them all. We did miss the creaminess that the milk normally provides, but these are a great standby for when your out. Thanks for sharing the recipe. :)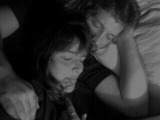 Wow. These were good. I've never had Red Lobster's biscuits before so don't know how they compare, but we'll certainly repeat these! Quick, simple, and delish. Thanks Teresa for sharing. Made for For Your Consideration tag.

I used 1/2 water and 1/2 milk, and these turned out great! My son is a big fan of Red Lobster's biscuits, and he loved these. Taking what is left back to college. Thanks for sharing! Made for Zaar Stars tag game. Thanks for sharing!