Cereal Cookies for Babies
Parsley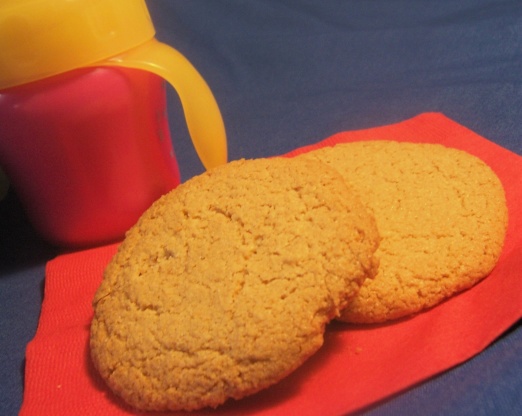 I found this on another website and my son loves these. A great way to get infant cereal into babies who don't like to eat it normally. For babies 9 mo and up.

I replaced the vanilla with the same quantity of chocalate powder and it came out just as good. the cookies are really hard but taste good.
Preheat oven to 300 degrees.
Cream together shortening and sugar.
Add eggs, baking powder, salt, vanilla, and water.
Mix until well blended.
Gradually stir in cereal.
Knead until smooth.
Shape into 12 cookies or bars with your hands.
Place on an ungreased sheet.
Bake 20-30 miuntes or until dry.
Store uncovered overnight.