Cauliflower With Fresh Cilantro
Prep 10 mins
Cook 10 mins

From the cookbook Arabian Delights. This is a Saudi Arabian dish known as qarnabeed bil kuzbara. The recipe calls for Middle Eastern (also known as Turkish) red pepper and if you can get it then you are very lucky indeed. If not, substitute 3 parts paprika to 1 part cayenne. I think this would taste wonderful with either broccoflower or romanesco instead of cauliflower. Very spicy!
Directions
In a large pot steam the cauliflower in salted water for about 6-7 minutes. Drain well.
In saute pan, heat the olive oil on medium-high and add the steamed cauliflower, garlic, and chili. Stir fry for about 2-3 minutes being careful not to burn. Add the scallions, the cilantro leaves and the Middle Eastern red pepper. Stir in well. Season with salt and pepper to taste.
NOTE: I've never used Middle Eastern red pepper. I have been informed by a kind Zaar member that harissa can be used for the Middle Eastern Pepper. Thanks, FiFi! cg 02-06-06.
Reviews
Most Helpful
For the past few years, I lived with friends who hated cauliflower. Now, in my own kitchen, I am realizing how much I missed it---at least in a presentation like this. I'm eating it as I write--can't wait--even my slightly wimpy version (reduced heat) is magnificent. Just the right amount of olive oil, of spring onions (which I lucked into at our rather meager farmers' market today) and garlic. And the cilantro is SO perfect with the hint of heat. Thank you, CG. I am truly grateful.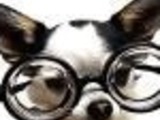 Great recipe! This was easy to make and the right amount of heat for the kids and myself. I used my Cuisinart Turbo Convection Steamer to steam the cauliflower. I wish I would have sauteed the next three veggies before adding the cauliflour, as it was harder to stir around. I made this for the NAME Tag Game 2006

Nice dish to have along with pita bread. I tweaked this recipe by using harissa,lemon, garlic instead of scallions. Thanks for the recipe.