twissis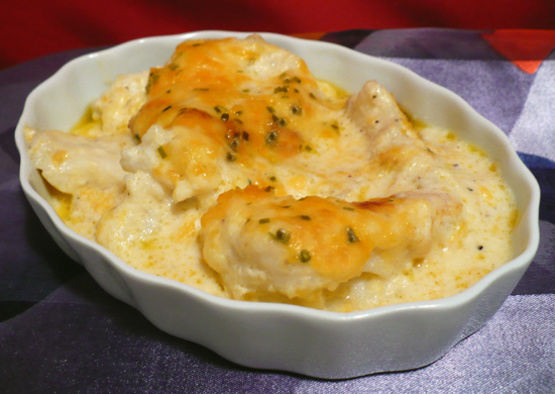 This recipe is from New Foundland, Canada, where fish is in plentiful. It can be served as an appetizer or as a main dish.

I made this as part of the Best of 2008 Cookbook tag game. It is a little bit out of my comfort zone but I liked it. I made it the day before serving and microwaved it to reheat. I made it with non-fat milk.
Mix flour with melted butter over low heat.
Pour milk in slowly.
Add pepper and salt to taste.
Increase heat to high.
Continue stirring.
Grease casserole dish.
Pour a little sauce in dish, layer flaked fish, cheese, sauce, then another layer of fish and cheese.
Bake at 350 F for 1/2 hour.