2Bleu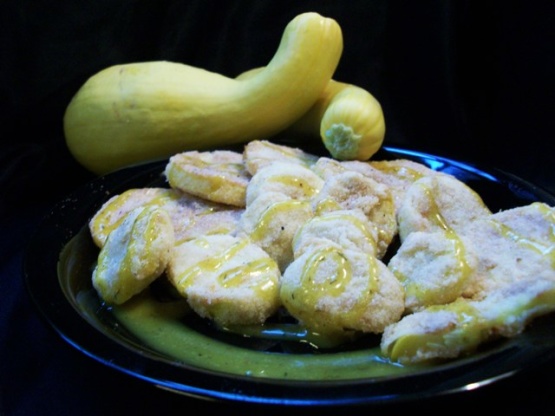 Adapted from "The Spice of Vegetarian Cooking" by Martha Rose Shulman. This makes sunny golden little rounds that practically melt in your mouth!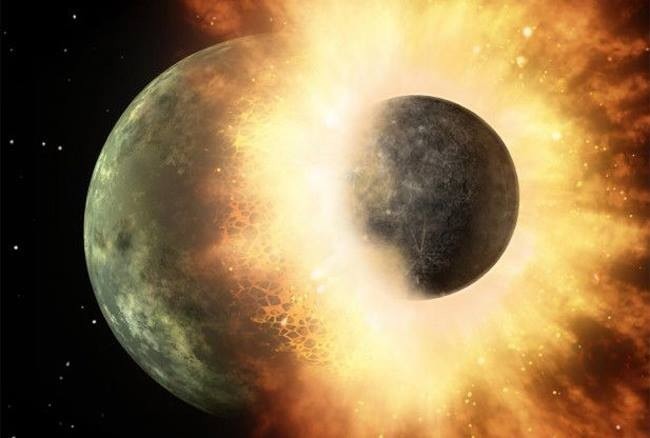 Top Review by 2Bleu
This is a very tasty side dish/appetizer. I left out adding the spice mix to the flour or cornmeal, and opted to sprinkle some right on the chips immidiately after removing them from the peanut oil so as to adhere it to the coating. I served it with Recipe #280453 drizzled over top. This is a great recipe for summer squash or zucchini. Thanks for posting.
Combine the salt, spices, and thyme in a small bowl. Sprinkle the squash rounds with a teaspoon of the mix.
Divide the remaining spice mix in half and stir one half into the flour and the other half into the cornmeal.
Beat together the egg and milk.
Heat 1 inch of safflower or peanut oil in a deep saucepan or frying pan to 350 degrees.
Using your hands, quickly toss the squash in the flour and shake off excess. Toss in the milk and egg, then dip in the cornmeal to coat, shaking off excess. Deep-fry for about 2 minutes. Drain on paper towels and serve at once.
Serve 4.