Very easy and quick for an on the go family.
Directions
In a large resealable plastic bag, combine the first seven ingredients. Add chicken half at a time, and shake to coat.
In a large skillet, cook chicken in butter for 8 to 10 minutes or until the juices run clear.
Garnish with parsley and peppers if desired.
Most Helpful
These were delicious. Even my husband loved them and he is almost impossible to please.
Delicious!! That seasoning; oh my word! Love how easy these are! They disappeared very quickly here, we could not stop eating them!!!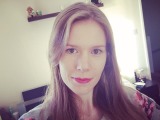 These are so easy and delicious to make. My husband loves them and so do i. I'm thinking about making chicken fajitas with them tonight! Such a great recipe I will always make forever!