I love the taste of ceasar salad and what better way to enjoy that wonderful flavor than to add it to a sandwich. This recipe calls for pork loin as the meat but you could use any meat of your choice.
Directions
Toss lettuce with dressing and cheese, set aside.
Slice focaccia horizontally; cut into 4 wedges.
Layer pork, or meat of choice, and then lettuce on focaccia bottoms.
Place focaccia tops over lettuce.
Most Helpful
I made this with b/s chicken breasts which I saute'd with Mrs. Dash seasoning. I used the dressing from Recipe #264992 and Recipe #61816 for the bread. This is a really good sandwich and the only thing we would do different is to toast the bread first for a sort of 'crouton crunchiness' . This recipe makes a Caesar salad great as a finger food. :)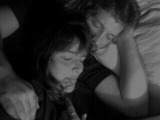 I used your Recipe #301537 in this recipe. This made a good, quick, tasty lunch. I followed the recipe as written.

This was a really good sandwich. I did have pork loin steaks that I bought at Costco.I cooked them the last time I had a BBQ put them in the fridge. I sliced them to make my sandwiches. I added a slice of roasted red pepper. You could use anything you have on hand.It is a keeper; thanks gert for posting.I made this for PhotoTag. Rita