Parsley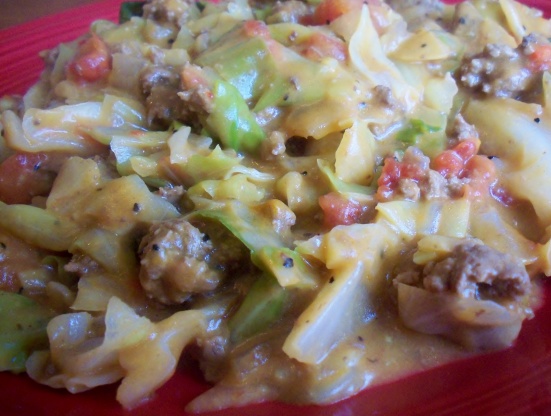 This is a tasty, filling and inexpensive dish...from the "Lone Star Cookbook 1997-98", Aggie Moms Club, Texarkana TX

This was okay! Kinda grows on you. Added a little cheese and drops of sirracha.
Chop the onion and green pepper. Slice the cabbage.
In a large pan, brown the gound beef with the onions and peppers. Drain and remove from pan.
Put the sliced cabbage in the pan; add the Rotel tomatoes. Cook on medium heat until cabbage is tender.
Add the meat mixture to the cabbage and stir well. Stir in the cheese soup until well blended. Cover and cook over low hear for at least 1 hour. Add salt and pepper to taste.