Reeese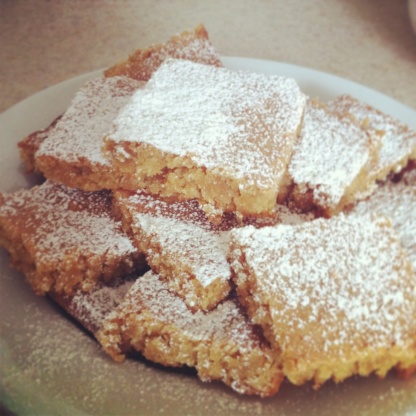 These are very moist brownies, I made them for a gift for Christmas, and they were a hit!!! I got this out of the Betty Crocker Big Red Cookbook.

Thank you so much for posting this recipe. Mine is a Better Homes & Gardens recipe and is packed away. These brownies are the easiest to make and I've been making them since 1981. The ingredients are simple and usually on hand. I made a double batch at 11pm last night...yummmy
Heat oven to 350³F.
Grease bottom and sides of square pan, 8x8x2 inches, with shortening.
Melt butter in 1 1/2 quart saucepan over low heat; remove from heat.
Stir in brown sugar, vanilla, milk and egg.
Stir in remaining ingredients.
Spread in pan.
Bake about 25 minutes or until golden brown.
Cool 5 minutes in pan on wire rack.
For brownies, cut into 4 rows by 4 rows while warm.