Betty Crocker's Baking Powder Biscuits (Light, Flaky and Tender)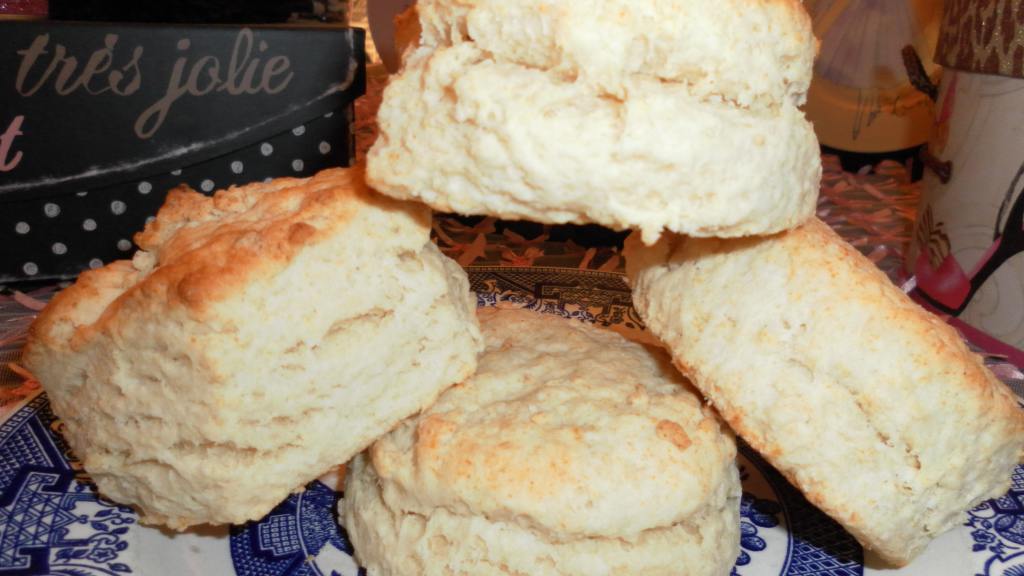 Ready In:

22mins

Ingredients:

6

Serves:

7
directions
Preheat oven to 450F degrees.
Sift flour, sugar, baking powder, and salt together in medium bowl. Cut in shortening using pastry blender (or pulling 2 table knives through ingredients in opposite directions), until mixture looks like fine crumbs. Stir in milk until dough leaves side of bowl (dough will be soft and sticky).
Place dough on lightly floured surface. Knead lightly 10 times. Roll or pat 3/4 inch thick. Cut with floured 2 ½ -inch round cutter. Place on ungreased cooked sheet about 1 inch apart for crusty sides, touching for soft sides (I prefer crusty sides). After cutting as many biscuits as possible, lightly press-don't knead- the scraps of dough together to make 1 to 2 more biscuits.
Bake 10 to 12 min or until golden brown. Serve warm.
Note: This recipe doubles very well. Every time that I make these, I always double this recipe. To double, simply double all the ingredients. Also, the key to high-rise, flaky biscuits is having really fresh baking powder and not overworking the dough. Even if your baking powder is not expired, the biscuits will not rise if the baking powder has clumps inside the container. Also, I cannot emphasize enough to just lightly knead the dough 10 times; over-kneading will produce a tough biscuit. When you pat the dough to ¾ inch thickness, the baking powder will already be activating the dough to rise. Do not re-pat the dough down again because the air bubbles forming will make the biscuits flaky.
Betty Crocker's Tips for Biscuits: Tip One: One secret to making flaky biscuits is thoroughly blending or "cutting in" the shortening and dry ingredients. A pastry blender, which breaks the shortening into little lumps works great for cutting inches If you don't have one, you can crisscross two table knives through the flour and shortening or use a wire whisk.
Tip Two: Use a biscuit cutter dipped in flour to cut the dough, pushing the cutter straight down through the dough. If you twist as you cut, the biscuits will be uneven. Cut the biscuits as close together as possible. If you don't have a biscuit cutter, use the end of an open 6-ounce juice can or other narrow can or glass, or use cookie cutters for fun shapes. Dip in flour before cutting.
Join The Conversation
I have been using this recipe for years from the first cookbook that I ever owned, my Betty Crocker's Big Red Cookbook, from my high school home economics class. I make these for my mom, and she loves them. Having my mom's seal of approval guarantees these are good because she knows her biscuits. My mom's mother (my grandma) made handmade biscuits two to three times every single day during my mom's childhood growing up on a farm.