awalde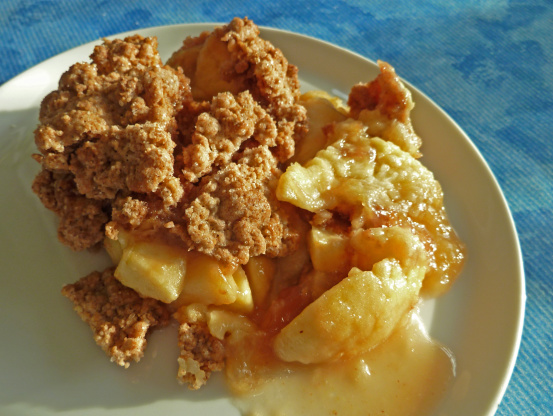 A FABULOUS recipe for fruit cobbler! The best part about it is that you can choose the fruit; and if you don't have canned fruit on hand you can use 5 to 6 cups chopped, fresh fruit. The golden topping is delicious! We like to eat ours served hot with milk, but ice cream would probably be great, too. A dear friend shared this recipe several years ago, and we've been using it ever since. Just like the title suggests, it's also a great time-saver on a busy day!

I must have epically screwed this recipe up somehow!! I followed the directions to a t, and it came out HORRIBLE!!!!!! I am a beginner in cooking and baking, even had my husband helping, and it was just bad. The topping was too thick to spread, so I did my best. I'm from the Midwest, I know what cobbler is supposed to taste like, this was really, really bad. 5 stars for your picture, no stars for what I made!!
Place fruit in a lightly greased 9" by 13" pan.
Combine egg, salt, baking powder, sugar, flour and cinnamon; spread evenly over fruit.
Bake in a 400 oven for 30 minutes or until golden brown.