lazyme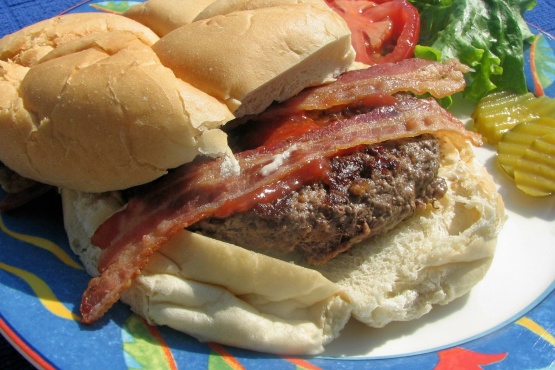 Here are a few variations from the same old burgers. This comes from Woman's Day magazine, Sept 2000 issue. NOTE!: If you choose to make just one type of burger, decrease the ground beef to 1 lb but keep the seasonings, bread and toppings to the original quantity amounts. Want some dogs to go with that? combine these with Dawg Variations :)
Divide the ground beef equally into three medium bowls. Add ingredients for each burger variation UP TO THE BREAD TYPE and mix well. Form into four thick patties per each type.
Heat grill or broiler. Grill or broil about 6 minutes per side or till desired doneness.
Plate up with the toppings (the ingredients following the bread) onto the burgers.