Prep 10 mins
Cook 10 mins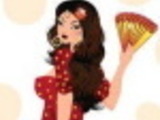 I have tried many different recipes, until I came up with my own mixture. My family eats the entire meal in one sitting. Its a great weeknight meal, marinate the night before, throw it on the grill the next day. Perfect!
Directions
Combine the sugar, soy sauce, garlic, ginger, mirin, sake, sesame oil, sesame seeds, and green onions in a bowl.
In a large ziploc bag, put in the steak and add the marinade. Marinade for 8 hours or overnight.
Grill steak over medium heat until cooked thoroughly.
With the left over marinade, add to pot with 1/4 cup water and cook over medium high heat for 20 minutes.
Serve bulgogi sauce on top of cooked jasmine rice and serve. with the bulgogi steak.