Buddha Jumps over the Wall Cream Pie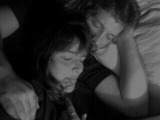 Our Zaar friend Chef #143318 gave us a heads up on an actual recipe called "Buddha jumps over the wall" which includes over thirty ingredients and takes 2 days to make it! She thought we would like to post it..... NOT! But for her 'enlightenment' of finding it for us and giving us a laugh, we came up with this wonderful quick and simple dessert in her honor. So here you go Jen, Thanks for thinking of us. ;)
Directions
Preheat oven to 375 degrees Fahrenheit.
Mix graham cracker crumbs, almonds, and melted butter in a bowl.
Press into a 9" deep dish pie pan.
Bake for 10 minutes and cool.
Mix cream cheese and powdered sugar until smooth and creamy.
Pour into pie crust.
Fold 1/2 Cool Whip into chocolate pudding.
Place on top of cheesecake mixture.
Refrigerate for 2 hours.
Spread remaining Cool Whip over top of pudding layer.
Refrigerate for 2 more hours.
Garnish with broken cookies just before serving.
Most Helpful
Made this to give to some neighbors who had their kids visiting & they loved it! I'd actually made two pies & kept one right here, so we know how great it tastes, but then I'm biased, since I'm a chocoholic & made it myself! Think I'll just do it again next week as well! [Tagged, made & reviewed in Please Review My Recipe]
The cheesecake layer adds a surprise dimension to what looks like a regular pudding-filled pie. The crust did break apart, and my husband says I should make this again because it's probably my fault. If he finds an excuse to "make something again" that means he loved it. Thanks for the recipe in my honor!