Brussels Sprouts with Garlic Dill Sauce
ChefLee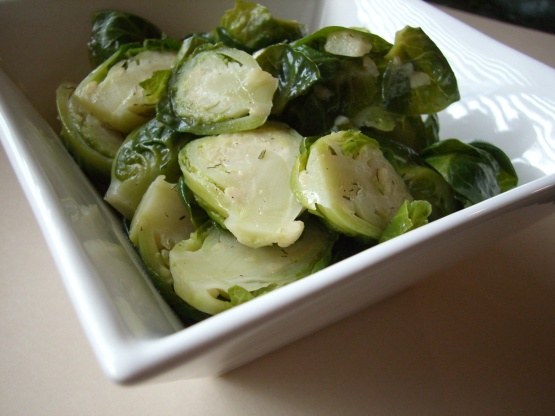 Quick and easy to prepare. Low in calories and fat too!
Steam split brussels sprouts for 15-20 minutes or until tender.
Meanwhile, lightly spray a small saucepan with olive oil, and saute garlic briefly on medium heat, stirring.
Add dill, stir briefly, and add chicken broth and wine; bring to a boil.
Boil to drive off alcohol; season to taste with salt and white pepper.
Slowly add cornstarch mixture while stirring, until desired consistency is obtained.
Remove from heat.
Place sprouts on plate and spoon sauce over them; serve.